Wedding Dance Registration
Try us out today!
Try Our Sample
Program for only $10!
We'll never sell your email address
or send you spam. Promise.
Arthur Murray 30 Day Dance Challenge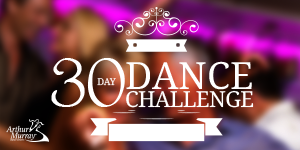 Arthur Murray Costa Mesa
With Zack Stevens today we get coaching on how to incorporate our Eyes and Facial Expressions on the dance floor. ...
View on Facebook
Arthur Murray Costa Mesa
Barbara Ferchuk gives us exercises to Isolate our Head and Body for more contrast in our dancing. ...
View on Facebook
Upon entering the Toronto dance studio I was filled with apprehension and trepidation ... Being a dyed-in-the-wool teacher I could see that good instruction was happening ... I knew in an instant this was going to be a brand new, great experience and I have not been disappointed.

- Dr. Charlotte