Wedding Dance Registration
Try us out today!
Try Our Sample
Program for only $25!
We'll never sell your email address
or send you spam. Promise.
Arthur Murray 30 Day Dance Challenge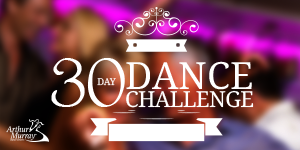 Arthur Murray Costa Mesa
Congratulations to everyone who has completed the challenge! Thank you for joining us for the month of August, we hope you learned a lot! :) ...
View on Facebook
...this is one of the best investments that I have ever made. With the stress in our lives it has been a joy to go to Arthur Murray to take our lessons, get in on occasional groups and you know that there is almost always a Friday night party. Another joy is to do something like this together. Raising the kids I was always involved with the boys in church activities and scouting -- time with my wife was quality time but not quantity. This now is an opportunity to do something not only together but fun.

- Scott & Laura
Upcoming Events
Events cannot currently be displayed, sorry! Please check back later.